Policies, Terms, and Conditions
PAYMENTS
Full payment by credit card is required at time of registration for Learn To Skate Programs. STARSkate may pay in installments. (MasterCard and Visa Accepted)
All prices and invoices are in Canadian dollars ($CDN).
All Club programs and services offered by the Flamboro Skating Club are delivered in Flamborough, Ontario, Canada.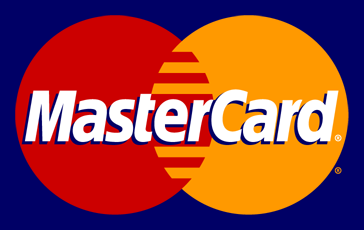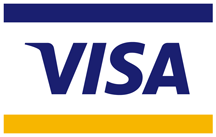 REFUND POLICY
Medical Refunds - Skaters are eligible for a refund due to medical reasons. Skaters must submit a Medical Certificate from a physician and letter from the parent(s) detailing the reasons for the refund to flamboroskateclub@gmail.com. The request will be reviewed and is subject to approval by the Board of Directors. Reimbursement will be pro-rated. The Skate Canada is non-refundable. A $25 Administration fee may apply.

General Refunds - Refunds for non-medical reasons are available to skaters registered in PreCanSkate, CanSkate, PreCanPowerSkate and Teen/Adult if withdrawal occurs prior to the third class in the session. A letter from the parent(s) detailing the reason for the refund must be submitted to the club administrator at flamboroskateclub@gmail.com. For all other levels, refunds will not be provided for skaters who withdraw from the program. However, the Board of Directors may consider exceptions on a case-by-case basis. All refunds will be pro-rated. A $25 Administration fee may apply. The Skate Canada fee is non-refundable.
PRIVACY POLICY
The information requested by the Flamboro Skating Club is used for its sole and exclusive use to ensure the delivery of services to the members of our Club. Information is shared with Skate Canada only for the purposes of registration and record keeping. Photographs, video may be taken by the Flamboro Skating Club and local media for instructional purposes, program information, special events, social media and highlighting skater accomplishments.
MISSED CLASSES
Participants are to attend all classes as scheduled for the program in which they are registered. In the event that a participant is unable to attend a scheduled class(es), make-up classes, refunds, or credits for the missed class(es) will not be provided.
INCLEMENT WEATHER
Flamboro Skating Club programs will only be cancelled if the City of Hamilton closes arenas. Please check City of Hamilton www.hamilton.ca for closures. Missed classes due to arena closure are not refunded or made up.
HELMET POLICY
Start to Skate, PreCanSkate - A CSA approved hockey helmet with facemask is required for all skaters in these programs.
CanSkate, Teen/Adult - A CSA approved hockey helmet is required for all skaters in these programs. Facemasks are not required.
Note: All Skate Canada member clubs and skating schools who offer a CanSkate program must ensure all CanSkate and Teen/Adult CanSkate participants up to and including Stage 5 wear a CSA approved hockey helmet while on the ice. Bicycle helmets are not acceptable.
EQUIPMENT POLICY
All skaters in all programs are required to provide their own skates and helmets if appropriate to the level. There are no rentals available during our programs.
DISCLAIMER
Harry Howell Arena, City of Hamilton and the Flamboro Skating Club are not responsible for any damages resulting from accidents, personal injury or theft.